Labels:
OccupyWallStreet


Labels:
Chavez
»
OccupyWallStreet
»
Wall Street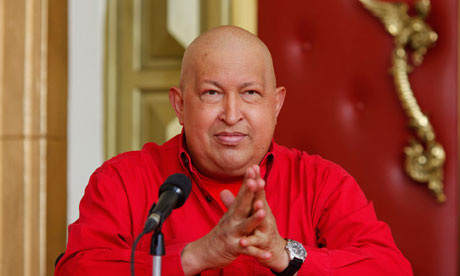 Chávez
expressed solidarity with American activists who have been staging rallies and marches against what they view as corporate greed on Wall Street.


Labels:
cocaine
»
Freud
»
Morphine
»
music
»
psychology
»
Psychotherapy
»
Shrink's 60s Story
Popular Analysis
Mona Eltahawy is a darling of the feminist progressive left. She was recently attacked in Egypt's Tahrir square. ...another left win...

well, good! This will allow the public to talk about Islam. The more free conversation on the issue the better. they can't frame the con...

it did work for Obama though. Remember Obama Girl? image from the South Florida Chronicle It_is_not_clear_where_or_how the g...

Answer: At the very least one feminist Secretary of State ( BENGHAZI EMAILS )  This afternoon the White House released 100 pages o...

Liberal multiculturalists insist that Islam is the same as other major world religions. As usual, they are full of shit.. The l...

the night before the Boston bombing (that we now know Obama was warned by the Russians about)... we saw a CNN video about the Oklahoma City ...

Lori Lowenthal Marcus, the founder of Z Street who filed a lawsuit against the IRS,  notes that  "the very first hearing in  Z STREET...

Israel Matzav: It's official: Government inquiry finds al-Dura 'killing' was a hoax

A local Egyptian delivery company has been smuggling KFC meals through the underground tunnels across the Egypt-Gaza border, the Christi...

MFS - The Other News: Report: Top Obama lawyer told of IRS targeting in April.  SMOKING GUN: OBAMA MET WITH IRS UNION CHIEF THE DAY BEFORE ...