Labels:
REAL PUPPETS
We all do creative explorations.  I have certainly done drawings in my past that were angry at women...
so did every male artist in history... and those drawings are some of the best work.
what the hell... am I bigot because I drew "misogynist"
pictures?  No... to hell with Verizon and their inhumanity. Loren Feldman did not create a regular video log of his wigger character. It was a one time thing. It wasn't funny... but neither is frying someone as Jimmy The Greek
click for KNBC video obviously in spin by fast company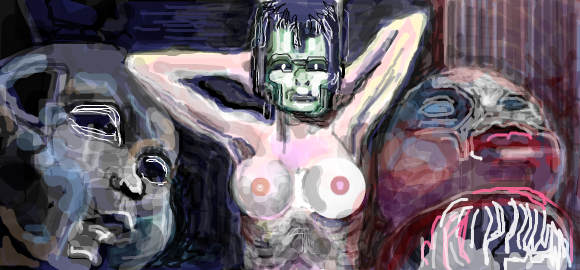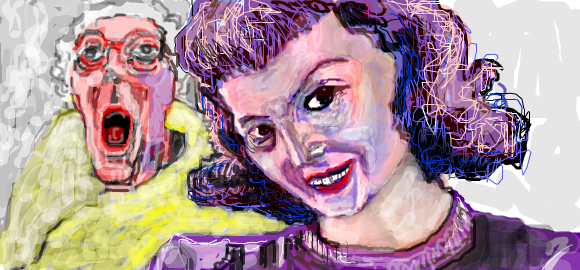 Labels:
twitter
Verizon needs to shape up. they knew what they were getting. a simple google search is all it took. fuck them.  the web 2.0 world needs a lot more forgiving.... this is not cool at all. these things are in the context... take any random media out of context and we all go down. someone needs to stand up to these jerks.
Popular Analysis
Mona Eltahawy is a darling of the feminist progressive left. She was recently attacked in Egypt's Tahrir square. ...another left win...

well, good! This will allow the public to talk about Islam. The more free conversation on the issue the better. they can't frame the con...

it did work for Obama though. Remember Obama Girl? image from the South Florida Chronicle It_is_not_clear_where_or_how the g...

Liberal multiculturalists insist that Islam is the same as other major world religions. As usual, they are full of shit.. The l...

the night before the Boston bombing (that we now know Obama was warned by the Russians about)... we saw a CNN video about the Oklahoma City ...

Israel Matzav: It's official: Government inquiry finds al-Dura 'killing' was a hoax

MFS - The Other News: Report: Top Obama lawyer told of IRS targeting in April.  SMOKING GUN: OBAMA MET WITH IRS UNION CHIEF THE DAY BEFORE ...

MFS - The Other News: Former counter terrorism head: FBI never called Ft.Hood 'Workplace Violence'.

Nakoula Basseley Nakoula has been sitting in a US federal prison in Texas since his photographed midnight arrest by half a dozen deputy she...

but the Third Intifada pages are OK?